Nonprofit causes always have their work cut out for them. They have dedicated themselves to change, and usually change is exactly the budget they have to work on. Having to get by on very little, all while doing a whole lot, makes it difficult for many charities to get ahead.
Since the creation of social media, there has been a real strain lifted from the shoulders of these generous organizations. Easier communication with the masses, sites dedicated to donations, viral campaigns and corporate sponsorship have banded together to change the way charities function. It has also helped a lot of good to come from their efforts.
These five sites show how social media has changed the face of nonprofits for good.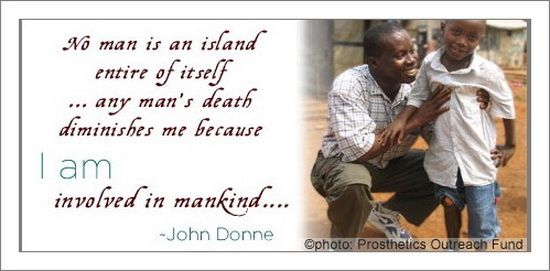 A great example of sponsorship at its best, this is not just a charity shop. Listed on the front are a number of tabs, from world hunger to literacy and breast cancer. These many causes are undertaken by a small network of charities operating through the site.
Every day, you can click the buttons and some food, a book, health care, aid for veterans and more will be donated. The more you share, the more good you do. All it takes is a few minutes a day.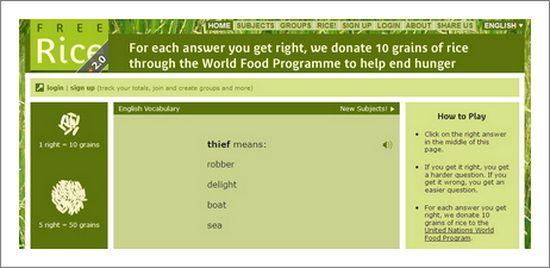 Donate rice to the needy by playing this fun vocabulary game. It is a simple word association app that gives you a word and some synonyms. You select the correct meaning and it will donate 10 grains of rice. You will see the rice accumulating in a bamboo bowl off to the side.
It doesn't sound like much, but it adds up quickly. Since the game is so simple, you will find in a matter of minutes that you have donated several bowls of rice, which are provided by the sponsors of the site.
You can also learn about the hunger crisis from around the world by clicking provided links given every so often under the bowl, when you have answered a certain number of questions.
It is a must for nonprofit organizations to utilize technology. If they fail to, they are missing out on a key resource that can boost efficiency, lower costs and expand their reach. As we all know, that spells death for a charity.
TechSoup works by helping to better equip nonprofits by giving them access and information to that technology. It also provides resources to connect them to other charities and donation/tax run services. They are largely for small nonprofits and libraries, but not entirely.
Do you like games? Do you like giving to those in need and fostering positive changes on both a local and global level? Then this is a must-have for your bookmarks. They believe in creating real, lasting change through education and personal commitment.
Their games reflect this mission. You can play them, and even become a critic to help improve the games. They have categories like poverty, civics, environment and more.
Be sure to check the labs for games currently in development.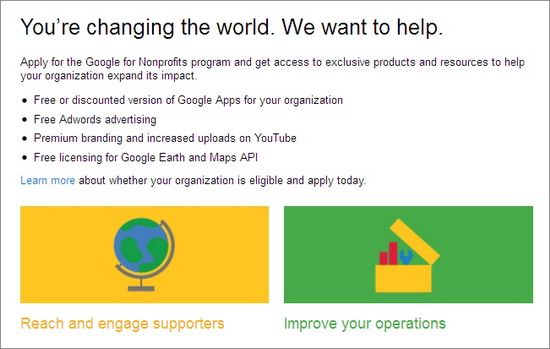 We all know the largest Internet business, Google. They have been accused of some serious breaches in conduct, such as through their privacy policies. But just because they have some issues doesn't mean they can't do any good.
They have launched a service for charities that helps them expand their reach, build a Google+ community and improve operations.
Conclusion
The web is the perfect place for nonprofits to grow. These five sites prove how far the Internet has come.